About Us
WELCOME TO THE BIJOUX MAGPIE!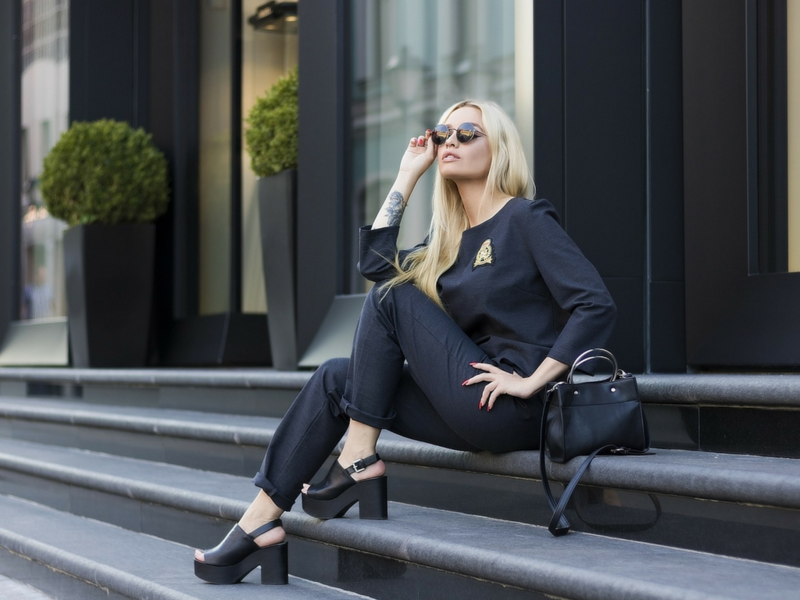 CELEBRATE THE JOY IN JUST BEING YOU!
Our aim is to enable you to express your true individuality by creating beautifully styled, meticulously handcrafted jewellery perfectly finished in classic sterling silver and intended to make you Stop, Look Twice and Think!
Delighted to be recognised by Retail Entrepreneur Theo Paphitis,

best known for appearing on Dragon's Den on BBC2.
Award winning brand The Bijoux Magpie is based in the beautiful Ribble Valley in Lancashire and was established in 2014 with the desire to create 'one of a kind' jewellery pieces which are not available anywhere else.

Inspired by my daughter's love of jewellery, June 2017 saw the launch of Angel & Lottie For Girls, a pretty collection of unique handcrafted jewellery beautifully finished in Sterling Silver and designed especially for girls.

Angel & Lottie for Girls can also be personalised making each piece of this girly jewellery even more special!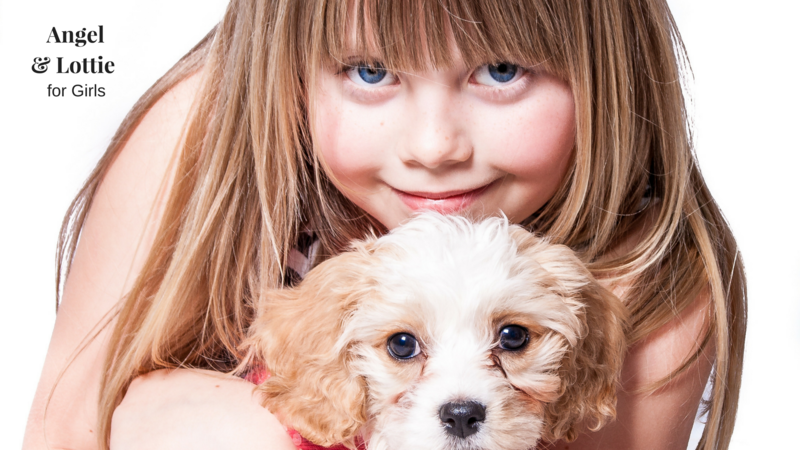 Angel & Lottie is a combination of my Daughter's name Charlotte and her best friends name Angel, her cheeky Cavachon.
All our designs are given a girls name which reflects the personality of each piece of jewellery, including our Sea Glass designs which are all named after mermaids.
We aim to give you as much information as possible for each of our sterling silver jewellery pieces to ensure that the jewellery you receive is exactly what you were expecting. All our silver jewellery is photographed on a black background to show you each piece in wonderful detail, giving you the very best representation of each of our silver jewellery designs. We do not Photoshop any of our images.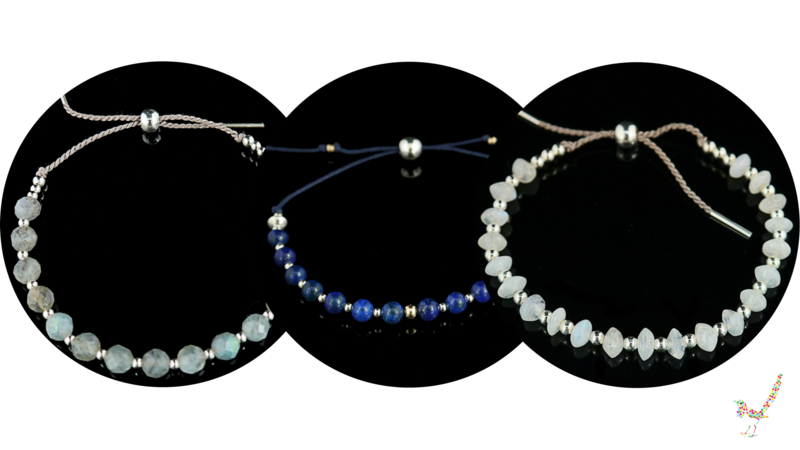 I work with only Sterling Silver and Karen Hill Tribe Silver from Thailand, which is up to 99.9% pure silver, ensuring your jewellery will last for many years to come!

Being truly passionate about the origin of the elements I incorporate into my designs I will only use high quality, ethically sourced cabochons, gemstones and beads. Not just the reserve of collectors, all our Designer Cabochons and Fordite are also hand cut and polished in the UK - no tumbled stones here! meaning your jewellery incorporates only the best gemstones, beads and cabochons at a fair price.
We are always looking to bring you something unusual and have recently introduced Fordite. I use 1960's Fordite, hand cut and polished here in the UK and the by-product of hand painting Ford Trucks in Kentucky, USA. With the modernisation of car production, the methods that created this extraordinary material are long gone. With its psychedelic patterns this rare material makes a uniquely wearable piece of jewellery.
Fordite is a generic term that refers to the by-product of automobile spray painting and by definition is a recycled product. All our Fordite jewellery comes with a Certificate of Authenticity.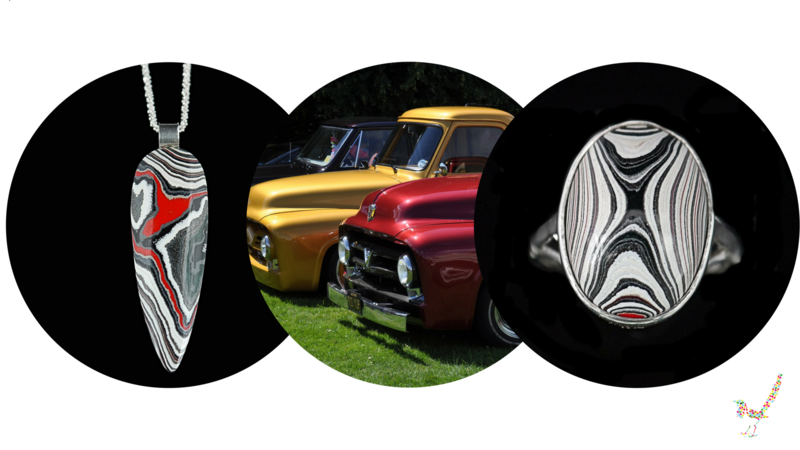 When it comes to colour, the addition of artisan
Glass Lampwork
Beads handcrafted here in the UK and genuine
Venetian Murano Glass
sourced in Italy produce stunning accents to our jewellery designs, creating a gorgeous, individual piece of jewellery you'll love to wear. All our Venetian Murano Glass comes with a Certificate of Authenticity.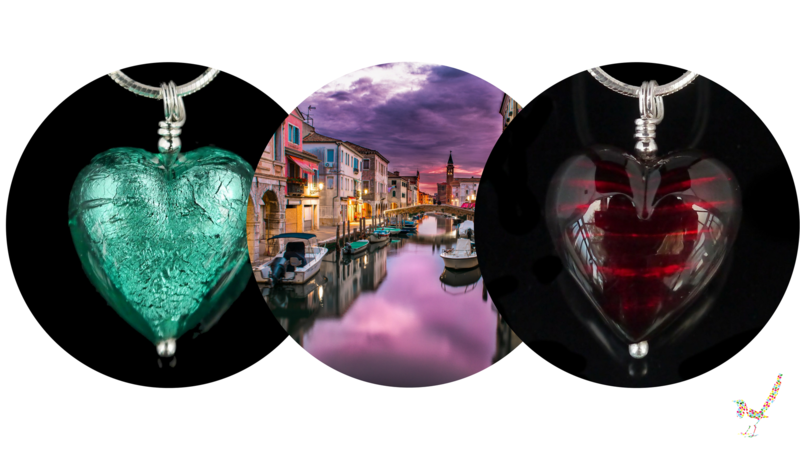 We have have a passion for
Freshwater Pearls
and love their elegant sophistication, a touch of luxury you can wear for any occasion and highly affordable.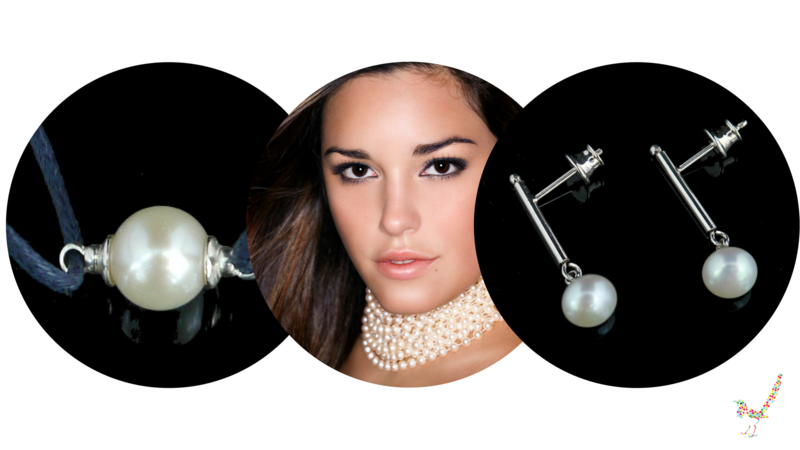 Inspiration from the sea comes in the form of Sea Glass that has been shaped by the ebb and flow of the tide and collected along the shores of England's North East Coast. This gift from the sea produces the natural, frosted sea glass used in our jewellery. All our Sea Glass comes with a Certificate of Authenticity.

We believe that buying jewellery from The Bijoux Magpie should be a memorable experience that makes receiving a piece of jewellery from us a special occasion. Even our packaging enhances each of our individual jewellery collections beautifully; all of our Sea Glass is perfectly presented in its own distinctive and elegant gift box, adding that special excitement and anticipation.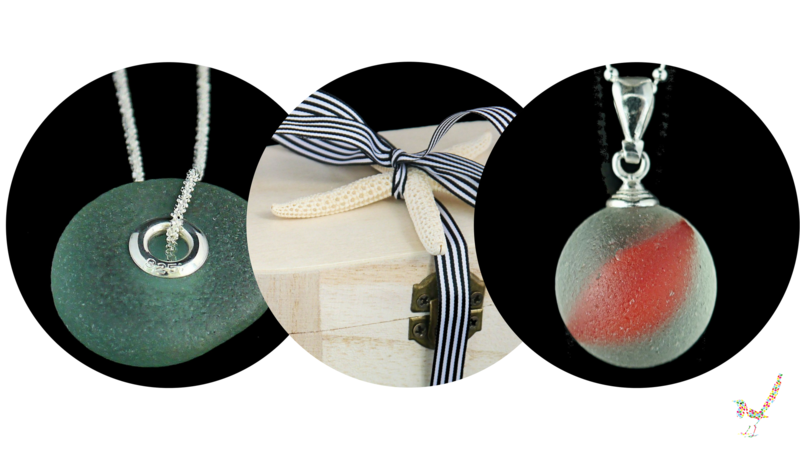 Whether it's a gift to mark a special occasion, a treat for someone special or "just because", we hope you enjoy our personal service, exceptional quality and beautiful designs!

...Stunning jewellery and wonderful service. Received my beautiful Cabochon pendant and pearl earrings yesterday. It was a pleasure to deal with Catherine when I needed to ask a few questions. When you get such a friendly response it makes it a more personal service. A lot of thought has gone into the packaging also, which makes the gift even more special. Thoroughly recommend this company. Monica W

Have fun shopping with The Bijoux Magpie and we look forward to seeing you again soon!
We always love to hear from you Contact Us
You can also find us on Etsy
Delighted to have our Sea Glass Jewellery featured in June's issue of Living Magazine
Company Registration Number 10527608
All The Bijoux Magpie Jewellery Designs are Copyright © 2014-2019 Catherine J Davies