A Short and Sweet History
Peridot is named after the French word peritot, meaning gold, because the mineral can vary towards this colour.
Peridot has a long history, their mining written about as early as 1500 BC. The main source of peridot in the ancient world was Topazo Island (now Zabargad or St. John's Island) in the Egyptian Red Sea. In Ancient times, peridot stones were used for carved talismans. Island habitants were forced to collect the gems for the Pharaoh's treasury.
Where in the world?
Peridot occurs in a limited number of locations; it can be found in the Canary Islands, China, Brazil, Norway, Hawaii, Australia, and South Africa. Burma produces some good peridots; however, these tend to be a darker shade of green. Today, the finest quality peridot comes from Mogok in Burma.
Where on the Rainbow?
Peridot's colour comes from the basic chemical composition of the mineral itself and not from minor traces of impurities and so is found only in green. In fact, peridot is one of the few gemstones available that can be found only in one colour, although the shades of green may vary from light yellowish to dark brownish-green. Peridots are transparent with a distinct oily lustre. Peridot's colour can be described as yellow-green, green with a golden tone, olive or bottle green, deep chartreuse, or simply a brilliant light green.
Myths and Legends
The ancient Romans called it 'evening emerald' as its colour does not darken at night and can still be seen by candlelight and the light of a campfire. It is a gem especially connected with ancient Egypt, and some historians believe that the famous emeralds of Cleopatra were peridot gems. Peridot was also brought back to Europe by the Crusaders and was often used to decorate medieval churches.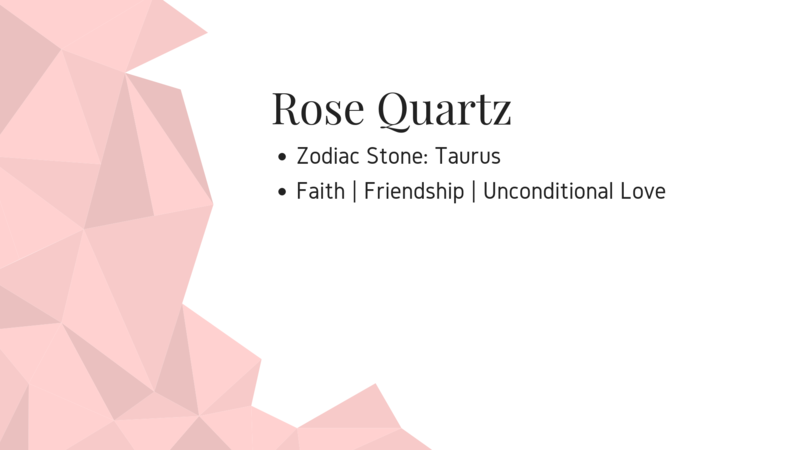 A Short and Sweet History
Rose Quartz is the most popular variety of quartz and has been used in jewellery designs for hundreds of years; it is also carved into lamp bases, statues and even ash trays. In jewellery, most Rose Quartz is cut into cabochons or rounded beads, being too cloudy to be faceted, although larger stones may be.
Where in the world?
Crystals of Rose Quartz have been found in Minas Gervais, in southeast Brazil, but crystals are very rare and Rose quartz is actually the only variety of quartz that is not found commonly in crystal form. Most rose quartz is mined in Minas Gervais in Brazil, Pala in California, and Maine. The most highly prized specimens are mined in Antsirabe, in central Madagascar. It can also be found in Vama, Nuristan, in northeast Afghanistan; Quadeviile, Renfrew County, in Ontario, Canada, and the Bavarian Forest in southern Germany. In the United States, rose quartz has been found in Fremont County, Colorado, Oxford County, Connecticut and Grafton, New Hampshire.
Where on the Rainbow?
Rose Quartz is a strong pink to pale pink quartz coloured by titanium, iron or manganese. It tends to be milky or cloudy, which deepens its colour. Transparent rose quartz crystals are extremely rare.
Myths and Legends
Through the ages people have believed that the cosmos was represented by gemstones and Rose Quartz is related to Venus.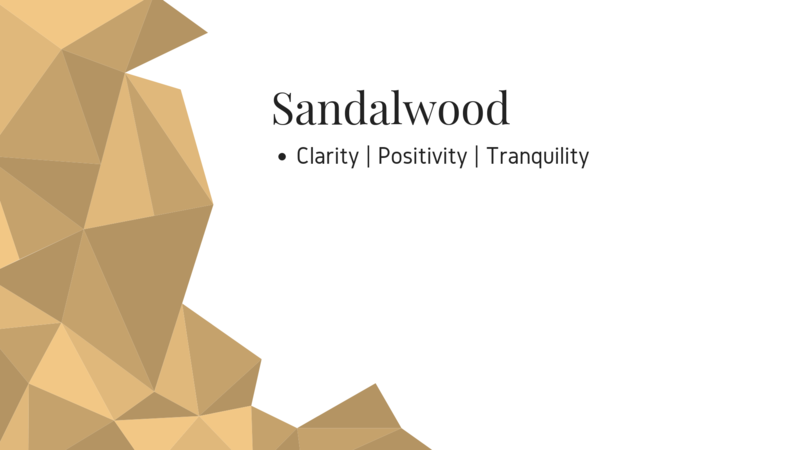 A Short and Sweet History
India has been the main source of Sandalwood which is steam distilled to make Sandalwood Oil for use in perfumes, cosmetics and pharmaceuticals for over five thousand years. It is woven into the ancient religions of Buddhism, Hinduism and Islam, beads made from its wood used on Mala, the necklace which has 108 beads to count mantras or prayers during religious ceremonies. The Egyptians used to import Sandalwood to use in embalming and in ritual burning to worship the gods.
Where in the world?
The Sandalwood tree is found in Eastern Asia and the Pacific Islands. Its greatest concentration and crops of greatest commercial value being found in India.
Myths and Legends
Sandalwood is woven into the folklore of India, used by three of the major religions of the world, Buddhism, Hinduism and Islam. Sandalwood is recommended for worshiping the God Shiva, and the Goddess Lakshmi is believed to live in the Sandalwood tree.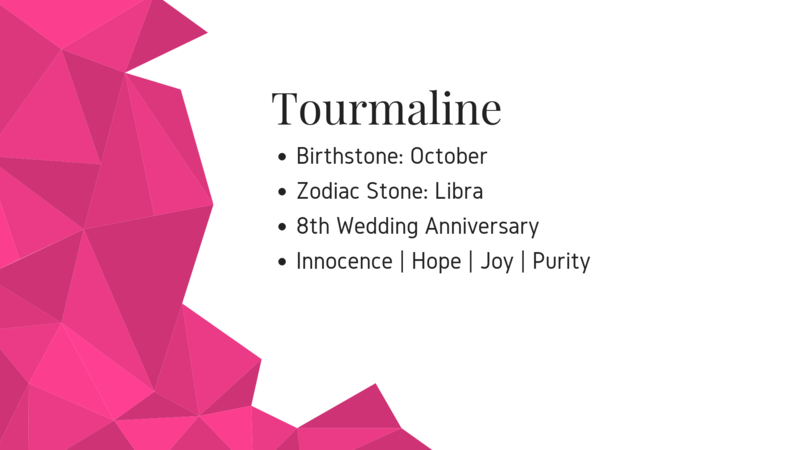 A Short and Sweet History
In folklore, tourmaline was believed to have gathered its many colours as it travelled along the rainbow.
It was first discovered by European Dutch traders off the west coast of Italy in the late 1600 or early 1700 century. Its name comes from the Sinhalise term "turmali", the name given to all coloured crystals on the island of Sri Lanka at the time. However, far older civilisations have used tourmailine in religious ceremonies, as in India, or in carvings, as in China, where pink tourmaline was used to make snuff bottles and examples are still exhibited in museums.
Where in the world?
Tourmaline deposits have been found across the globe including in Afghanistan, Pakistan, Russia, Myanmar, Sri Lanka, and the United States in California and Maine. Several African countries have recently become big producers of gem Tourmaline, specifically Madagascar, Namibia, Mozambique, Tanzania, Nigeria, and Malawi. The rarest tourmaline Paraiba Tourmaline, comes from Brazil.
Where on the Rainbow?
Tourmaline occurs in a greater variety of shades and colours than any other gemstone. It is a complex boron silicate mineral that can contain many different salts, hence the variety of colours found in the tourmaline group.
Tourmaline has often mistaken for other gemstones, and its colour is often used to name the variety, such as red tourmaline sold as "rubellite", dark blue as "indicolite", dark green as "chrome tourmaline" and black as "schorl". The rarest and most expensive form of tourmaline is neon blue and named after the location in Brazil in which it was discovered, "Paraiba Tourmaline". The blue colour is caused by inclusions of copper.
Myths and Legends
Tourmaline has probably been used for centuries by different civilisations that mistook it for other gemstones. It was only modern mineralogy that enabled the correct identification of the kaleidoscopic gem.
Schorl, black tourmaline, was used by ancient magicians to protect them from demons as they cast spells.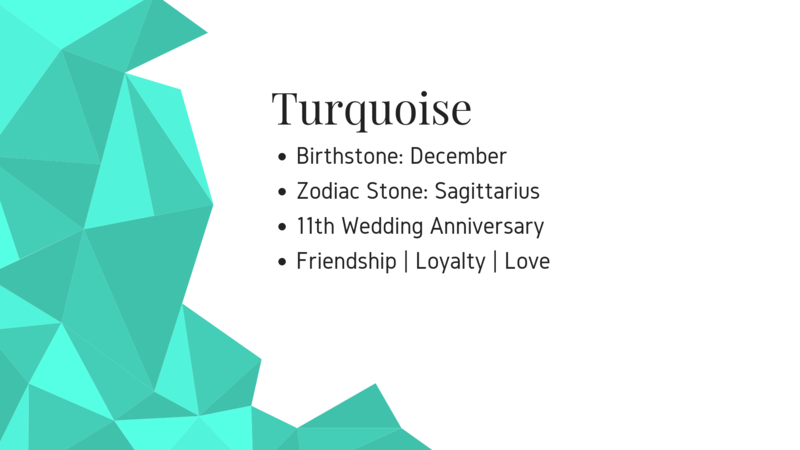 A Short and Sweet History
Turquoise is perhaps the oldest stone in our history, the talisman of kings, shamans, and warriors. The name Turquoise is derived from the French, "pierre turquoise", meaning "Turkish stone," because the trade routes that brought Turquoise to Europe from the mines in central Asia went through Turkey, and Venetian merchants often purchased the stone in Turkish bazaars.
Turquoise beads dating back to 5000 B.C. have been found in Iraq, and the Egyptians were mining the stones in the Sinai in 3200 B.C. The death mask of Tutankhamun was studded with Turquoise, as were the mosaic masks dedicated to the gods, the fabulous inlaid skulls, shields and power statues of Moctezuma, the last ruler of the Aztecs. For nearly a thousand years, Native Americans have mined and fashioned Turquoise, using it to guard their burial sites.
Where in the world?
Ancient sources traditionally included areas of the old Persia, now known as Iran, and also Israel and Egypt. The American Southwest also has a history of Turquoise mining. Today, Turquoise is still mined in Iran, but now also in Afghanistan, China, Australia, Chile, Mexico, and still in the U.S. states of Arizona and Nevada.
Where on the Rainbow?
Turquoise can be found in a range of greens and blues and the expert eye can identify the mine from which individual stones were sourced. Tibetan Turquoise, or Chinese Turquoise, is green and carries a slightly different hue than the more vivid blue.
Myths and Legends
Turquoise is interwoven with folklore and history of civilisations ancient and more recent from all around the world.
The Persians believed that the blue colour of Turquoise represented the heavens. The ancient Egyptians believed the colour blue to be a symbol of regeneration, so Turquoise was used for both decorative and superstitious purposes.
The Navajo Indians believed that Turquoise thrown into a river can cause it to rain and the Apaches believed that attached to a bow or firearm it increased a hunter's or warrior's accuracy.
Turquoise is the national gemstone of Tibet where has long been considered a stone that guarantees health, good fortune and protection from evil.