Frequently Asked Questions
Orders
Can I add an item or change my order?
Once your order is submitted we are unfortunately unable to change or add items to that order.
How safe is shopping on thebijouxmagpie.co.uk?
We understand how important it is to store any information that you provide securely, therefore we use the very latest security systems to encrypt your payment details.
What payment methods do you accept?
In addition to MasterCard: Credit/Debit, Visa: Credit/Debit and American Express, you can also make payment via your PayPal account.
I would like to place an International order, which currencies do you accept?
All prices on our website are in UK Pounds and you will be charged in UK Pounds. However currency fluctuations and credit card charges may make a difference to the actual amount you are charged on your credit card.
How soon will my order be dispatched?
We aim to dispatch orders the same day if ordered before 1pm.
When will my returns be processed?
On receipt of your return we aim to process it within 5 working days. It may take up to 28 days for the refund to appear on your card, please contact your card issuer for more information.
I haven't received my order - how long should I wait?
Most standard UK orders are delivered within 72 hours but please allow 5 working days. European deliveries usually take
5-7 working days and International deliveries 7-10 working days, please wait until after the last working day on which your parcel was due for delivery before contacting us. Please see Delivery and Returns for more information.
How will I hear about news and offers?
Our Guest List delivers exclusive offers, new releases, unique insights and more; straight to your inbox.
How do I use a Promo Code?
From time to time we may offer promotional discount codes through our website. These can be redeemed on the checkout page.
Can I create an account?
Unfortunately at this time you are unable to create an online account, however you will be kept fully informed via e-mail throughout the whole ordering process.
Jewellery

When I purchase an item, can I be sure it is unique?

Each piece of Jewellery is individually handcrafted/hand-finished by the Bijoux Magpie with the exception of Karen Hill Tribe Silver and our Simply Silver range (where stated). More than one piece may be made to the same design, however these designs will be limited in number and retain their uniqueness due to the individuality of the materials used. Our Designer Cabochons, Fordite, Artisan Lampwork Glass and Sea Glass are all one of a kind pieces therefore as unique as you are.
Can I order a different length/style of chain?
If you would like to change the length or style of chain on any of our pendants, please do not hesitate to contact catherine@thebijouxmagpie.co.uk with details of your requirements.
Is all your jewellery Sterling Silver?
We only use Sterling Silver and Karen Hill Tribe Silver in our jewellery designs. Karen Hill Tribe silver has a higher content of silver than Sterling Silver and can be 99.9% pure silver.
Is your Sterling Silver hallmarked?
Hallmarking falls under the requirements of the Hallmarking Act 1973 and is only legally required when an item weighs 7.78 grams or heavier. The weight of each of our pieces of jewellery is carefully calculated to ensure compliance with this law and will be independently tested and hallmarked if needed.
Are your gemstones and materials responsibly and ethically sourced?
All our materials are purchased from well-established companies here in the UK. As far as possible, they ethically source their products from suppliers who adhere to policies and procedures that minimise any social and environmental impacts.
Designer Cabochons - not just reserved for collectors, all our Designer Cabochons, in addition to being ethically sourced, are hand cut and polished here in the UK
Freshwater Pearls - unless otherwise stated, our Freshwater Pearls are commercially farmed and untreated. More information about responsible pearl farming can be found here
Karen Hill Tribe Silver - handcrafted by Karen Hill Tribe artisans in Thailand; although these pieces are not hallmarked we can guarantee their origin. By buying Karen Silver you are helping sustain a traditional craft. Click here to find out more about the Karen people
Artisan Lampwork Glass - all our Lampwork Glass beads are made here in the UK and are fully annealed for strength and durability, however, they are glass and the appropriate care should be taken
Turquoise - all our turquoise is genuine and like most of the turquoise sold today has been stabilised to improve its durability. If the turquoise has been stabilised or colour enhanced, it will be clearly stated in the item description. Our blue and purple turquoise which has had zinc silver or bronze veins added to it is from Arizona and is high grade Kingman turquoise. We never use reconstituted turquoise
Is your Fordite genuine?
All our Fordite is genuine and we use 1960's Fordite, hand cut and polished here in the UK and the by-product of hand painting Ford Trucks in Kentucky, USA. Each Piece of our Fordite jewellery comes with a Certificate of Authenticity.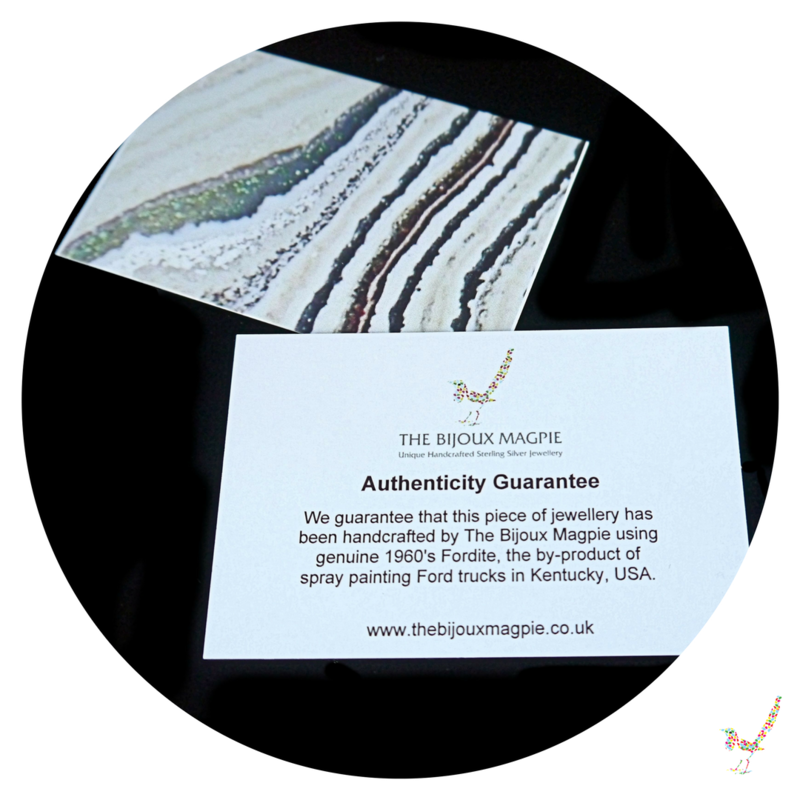 Is your Murano Glass genuine?
All our Murano Glass is genuine and sourced in Italy. Each piece of our Venetian Murano Glass jewellery comes with a Certificate of Authenticity.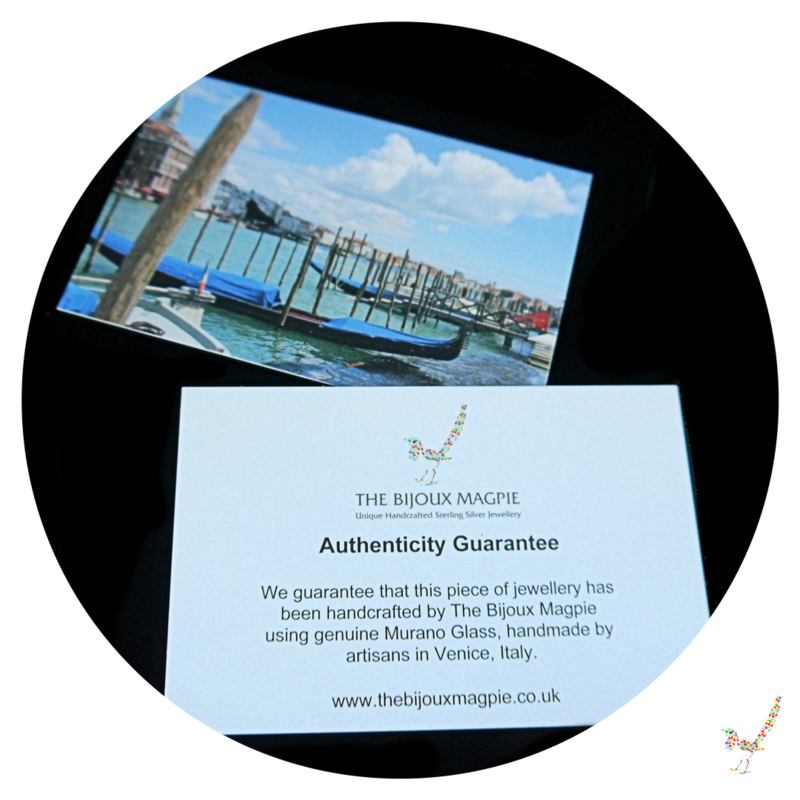 Where does your Sea Glass come from?
All our Sea Glass is genuine. We use mainly frosted Sea Glass straight from the sea, however sometimes this Sea Glass is tumbled to give a smooth finish. This will be stated clearly in the description of the jewellery item. Each piece of our Sea Glass is collected along the beaches of England's North East Coast. Each piece of our Sea Glass jewellery comes with a Certificate of Authenticity. You can read more about Seaham Harbour on the North East Coast and the glassworks where some of our Sea Glass originates by clicking here.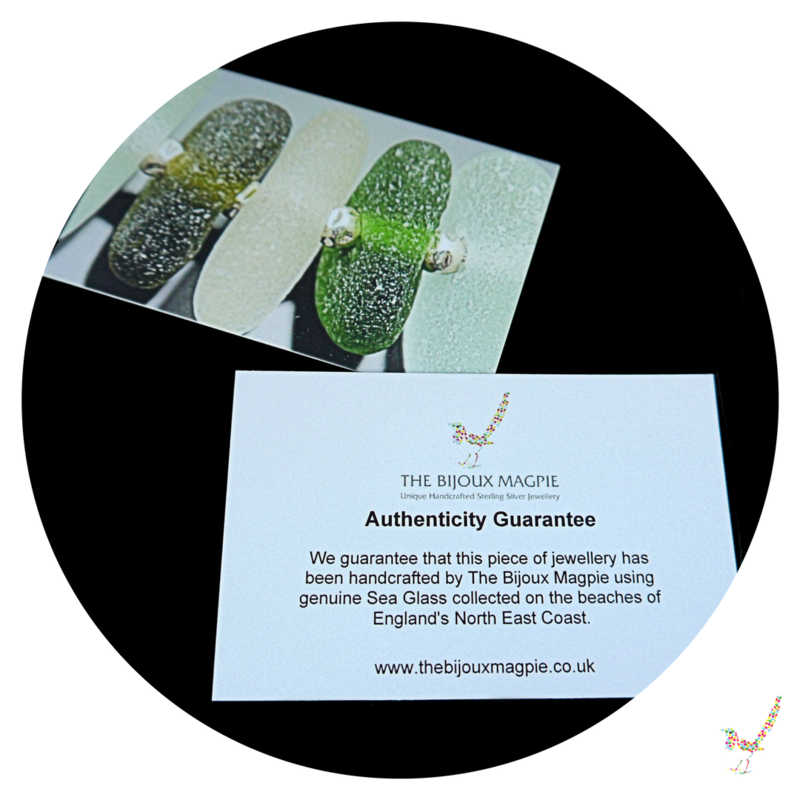 What do your presentation boxes look like?
With the exception of our Angel & Lottie for Girls Collection and our Venetian Murano Glass Hearts, all The Bijoux Magpie jewellery is presented in a beautiful contemporary black box with a white satin interior and a luxury velvet base.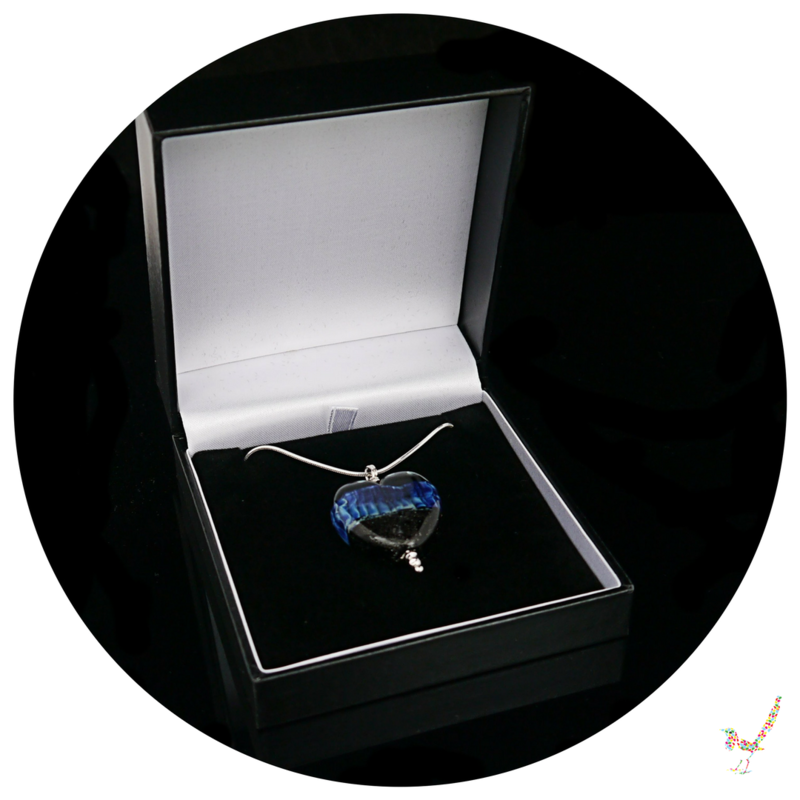 Can you help me find my ring size?
The perfect ring needs the perfect fit. To help you find your ring size we are happy to send you a complimentary ring sizer. It's easy to use and comes with full instructions.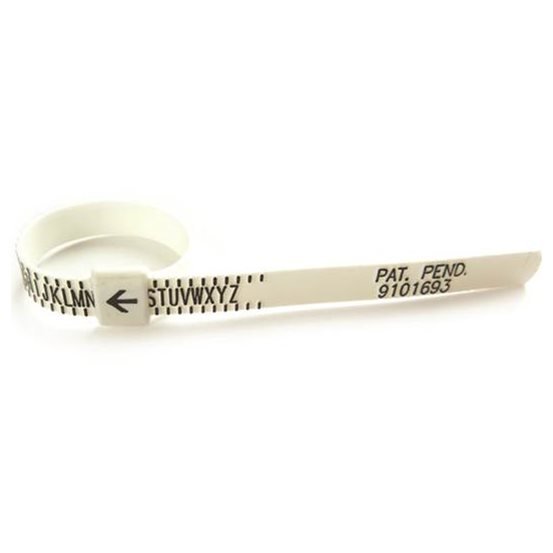 To request your complimentary ring sizer please contact catherine@thebijouxmagpie.co.uk with your name and address and it will soon be on its way!
HINTS & TIPS
Always measure your ring size at the end of the day when fingers are at their largest
Consider the width of the band, narrow bands should fit closely over the joint of the finger and it is advisable to choose a full size larger than your normal ring size when choosing a broad band, this will ensure a good fit
As a general rule a band width of 4mm or over is classed as a broad band. All The Bijoux Magpie ring bands are less than 4mm wide
If two sizes seem to fit, always choose the larger size
Do not measure your fingers when they are cold, they may have shrunk up to half a size. Likewise hot fingers increase in size therefore wait until your body temperature is just right, neither too hot nor too cold
How do I find my perfect bracelet size?
The most popular bracelet size is 7.5 inches/19cm.
HINTS & TIPS
To find your perfect fit, measure your wrist at its widest point (usually above the wrist bone) with a flexible tape

Ensure the tape feels snug but not tight and then add 1/2 an inch/2.5cm. to this measurement

Alternatively measure a bracelet that you already have
Deciding on whether a bracelet is the right length for you also depends on how you like to wear your bracelet
How do I care for my jewellery?
All our jewellery is handcrafted to the highest standards, however with normal wear the correct care is required to keep it looking great.
Keep all jewellery away from household cleaners, perfumes, cosmetics and hair care products as the chemicals in these can harm precious metals, gemstones and pearls. Chlorine is also particularly harmful to jewellery

Rinse off any chemicals that come into contact with your jewellery straight away

Remove jewellery before entering a swimming pool or spa

Remove jewellery before engaging in any sporting activity

Put your jewellery on last when getting dressed to avoid contact with cosmetics, hairspray, lotions and perfume

Remove your jewellery if you are going to do any manual labour, including housework

Store jewellery separately to avoid scratches or pieces becoming tangled
Freshwater Pearls - wear your pearls! As pearls are an organic material they will improve in lustre and glow if worn regularly. They react well with the natural oils in your skin. Always wipe with a soft cloth after wearing and if you do need to clean your Freshwater pearls wipe clean with mild soapy water and allow to dry before putting them away in their original box. Never store pearls in a plastic bag.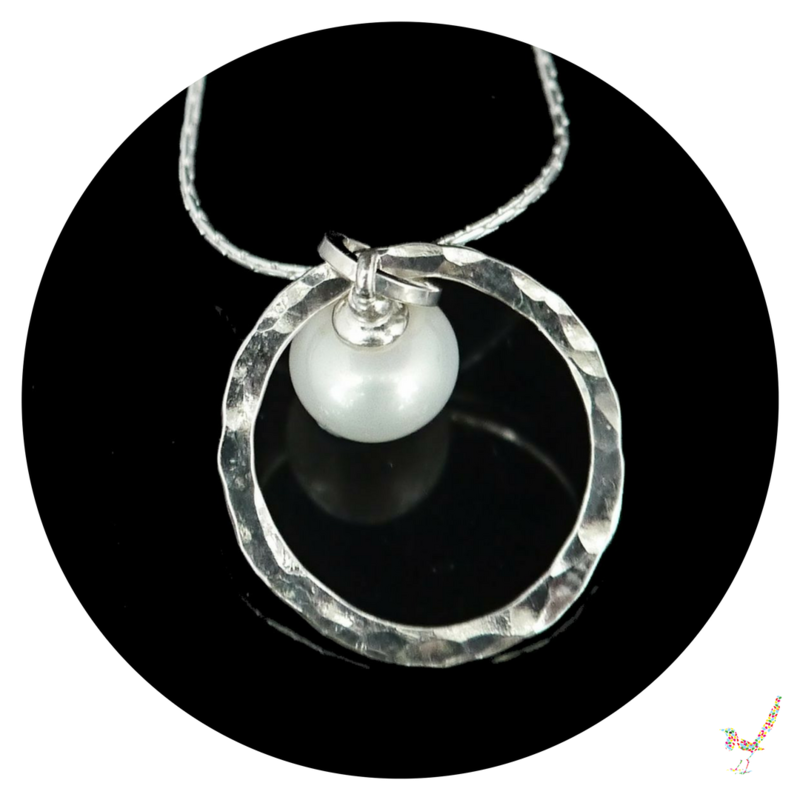 Fordite - can be cleaned with warm soapy water. The Sterling Silver component should be cleaned with a jewellery polishing cloth. Fordite jewellery should never be immersed in silver dip as this will interact with the enamel and discolour the metal. Like some other materials used in jewellery, Fordite may pick up some tiny light scratches with frequent wear, these can be easily removed by using a fine car polishing compound like Turtle Wax and then buffing to a high shine with a soft, 100% cotton cloth.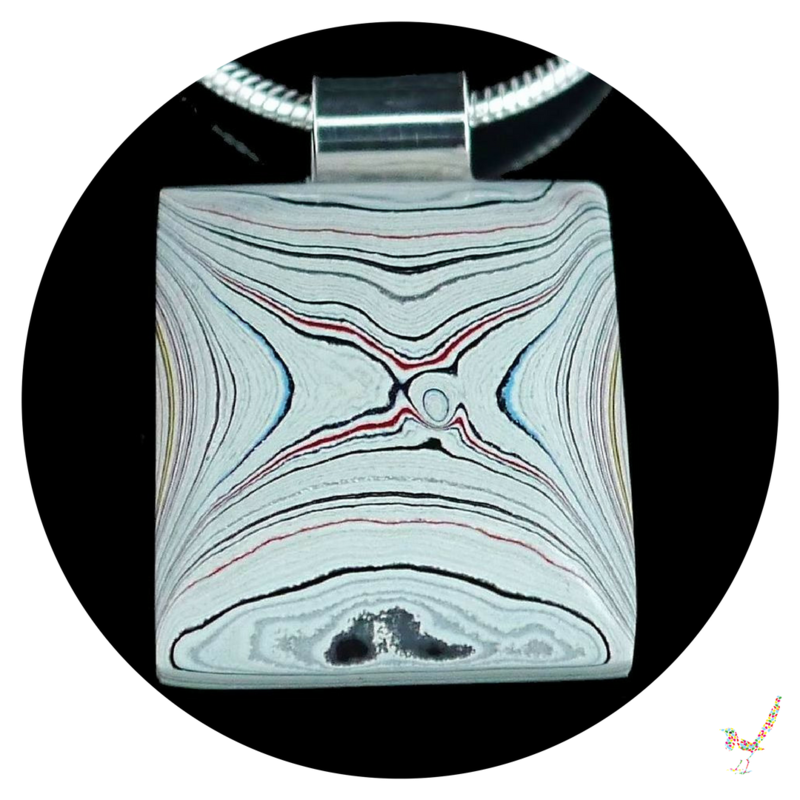 Semi-Precious Gemstone Jewellery - including all cabochons should be wiped clean with mild soapy water.The Sterling Silver component should be cleaned with a jewellery polishing cloth. Turquoise and Opals are particularly porous and should not be immersed in water for too long. Never immerse semi-precious gemstones in silver dip as this can cause damage to the stone.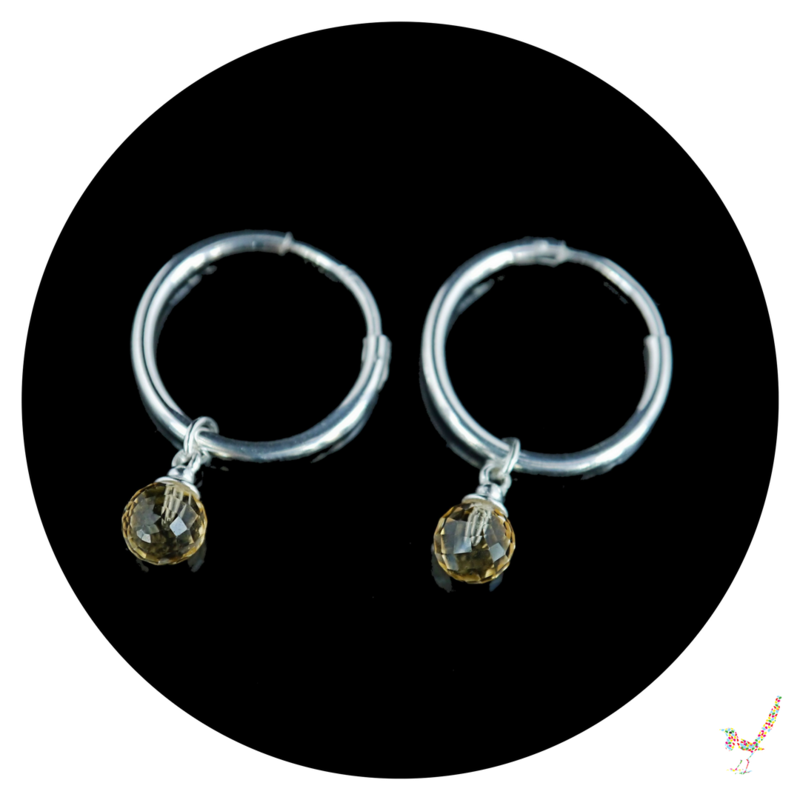 Sterling Silver - wearing your Sterling Silver jewellery is the best way to keep it looking fantastic, as this stops it oxidising with the air and tarnishing. If you do need to clean your Sterling Silver jewellery either clean it in warm soapy water or for best results use a Silver jewellery polishing cloth.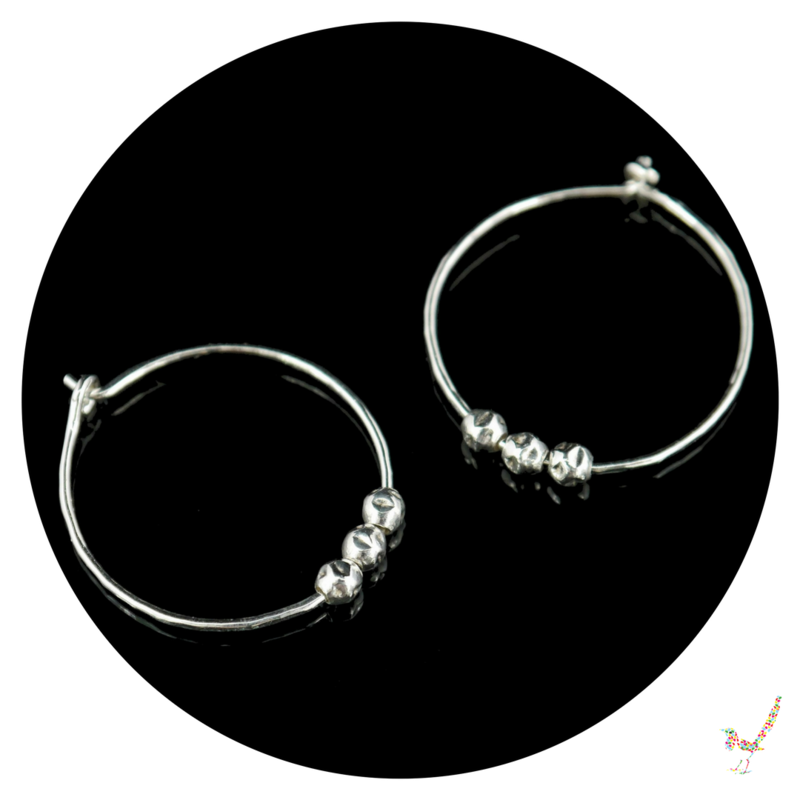 Do you exchange or refund earrings?

We accept refunds or exchanges of earrings only in their original packaging. If you would like to return your purchase please ensure the plastic bag containing your order remains sealed. If the items have been removed from the bag or the tamper evident seal has been broken, we cannot refund or exchange the items for reasons of safety and hygiene.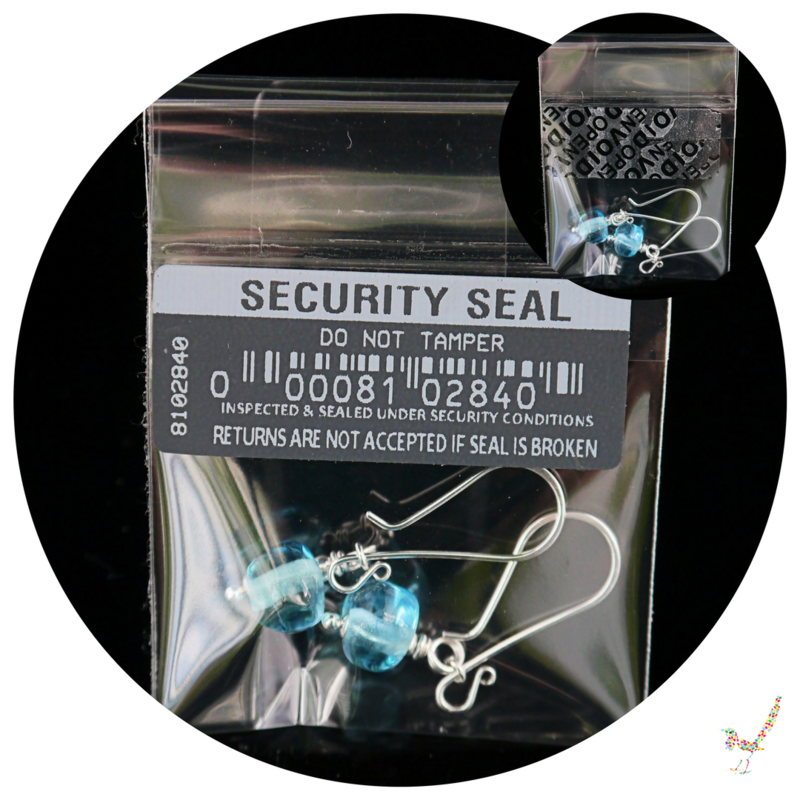 Can my jewellery be gift wrapped?
All your jewellery arrives perfectly packaged in a beautiful presentation box with an information card. Our complimentary full gift wrapping service is also available together with the option of adding a personalised message to a gift card. We also have the option of upgrading to our Luxury Gift Wrapping Service. Please see our Gift Wrap page for more details.

How do I book a Jewellery Party?
Booking a party is easy, for more information please see our Host a Party page.
What is my birthstone?

The list of birthstones which we know today was first defined in 1912 by the Jewelers of America (formerly the American National Association of Jewelers). However the idea of each person wearing a gemstone corresponding to the month of their birth can be traced back to 18th century Poland with the arrival of Jewish gem traders to the region.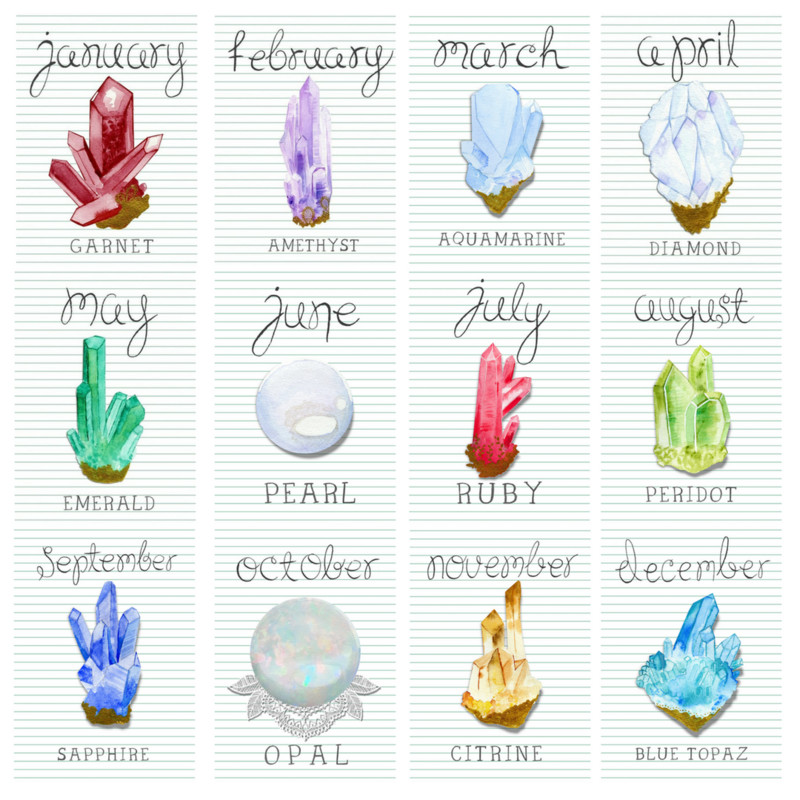 What is my Zodiac gemstone?
Originally worn or carried by people for their therapeutic and medicinal properties gemstones were then associated with the characteristics of a particular zodiac sign. Many wearers believe the gemstone associated with their zodiac sign brings them good luck.